Well another show is in the books! The rain didn't do us any favors today but it did hold off so we could get a little bit of a show in. Hopefully everyone had a good time. I'd like to personally thank everyone who brought there cars and trucks out in the rain. We really appreciate the support! Cars are made to be driven! I promise they will not melt!   Before we get into the car show photos, lets take it back a day to Friday. You see these shows just don't happen without a little bit of planning! Thanks to all the Gem Capital Auto Club members who came out to help set up on Friday! We also enjoyed a nice pizza dinner from Papa's Pizza in Franklin.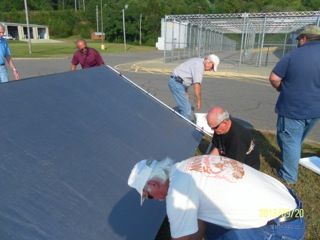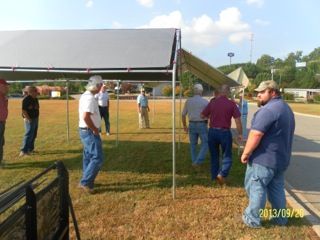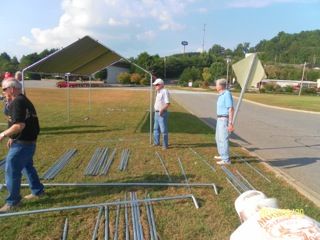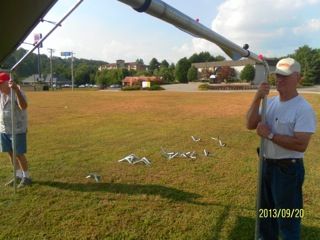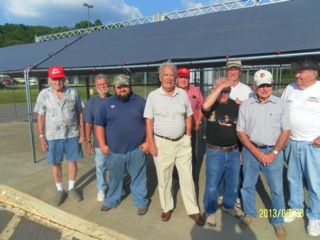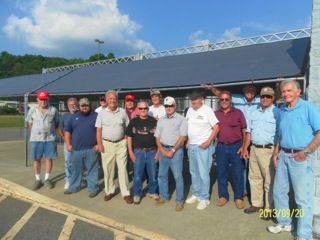 We even had a few members bring their cars out on the way to the weekly Sonic Cruise In!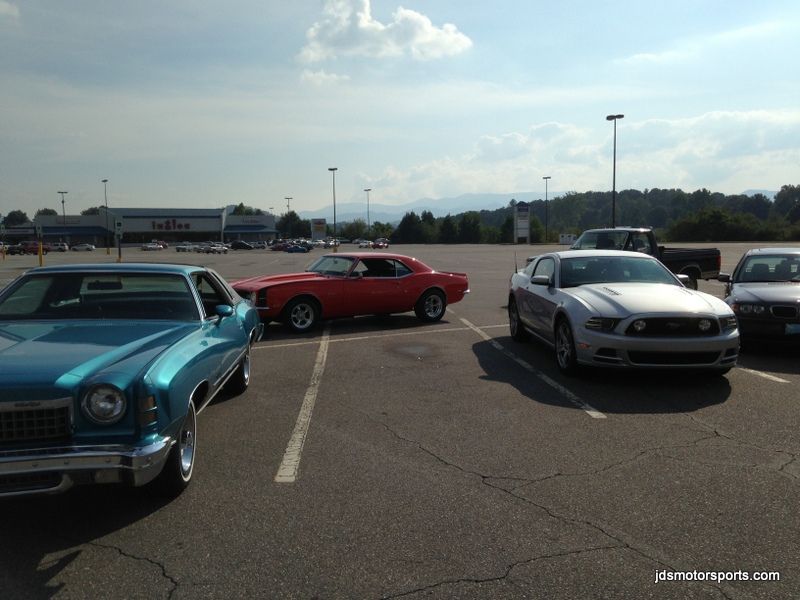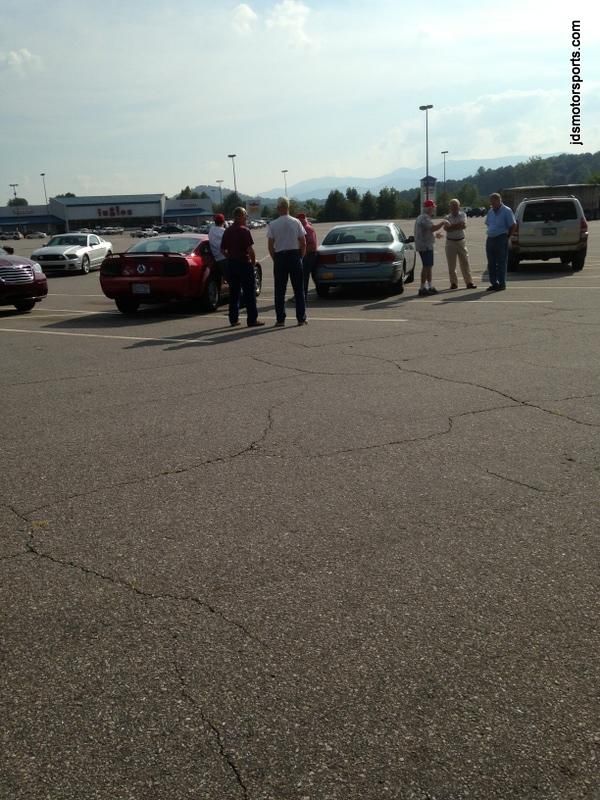 Pizza!!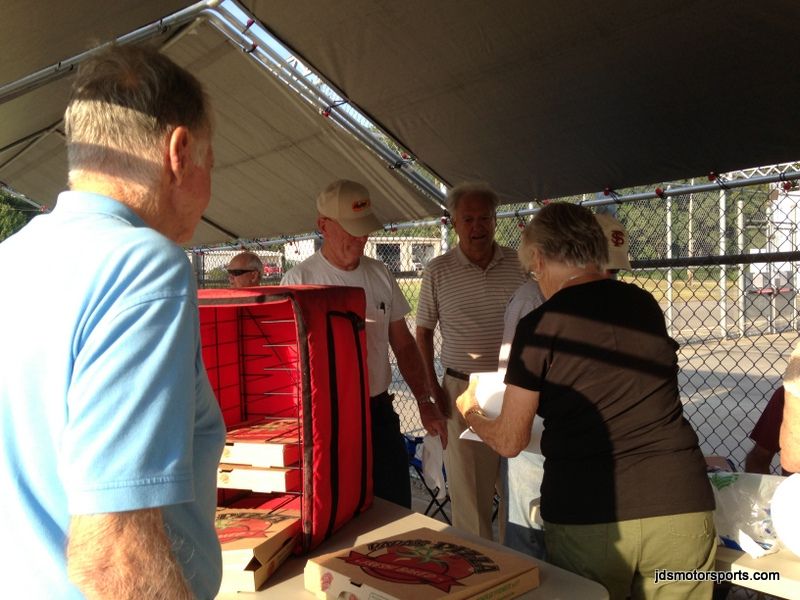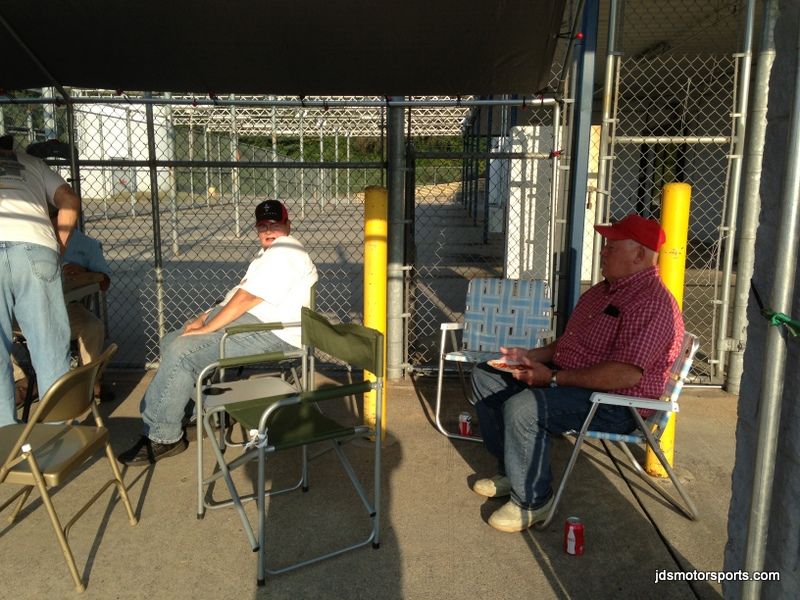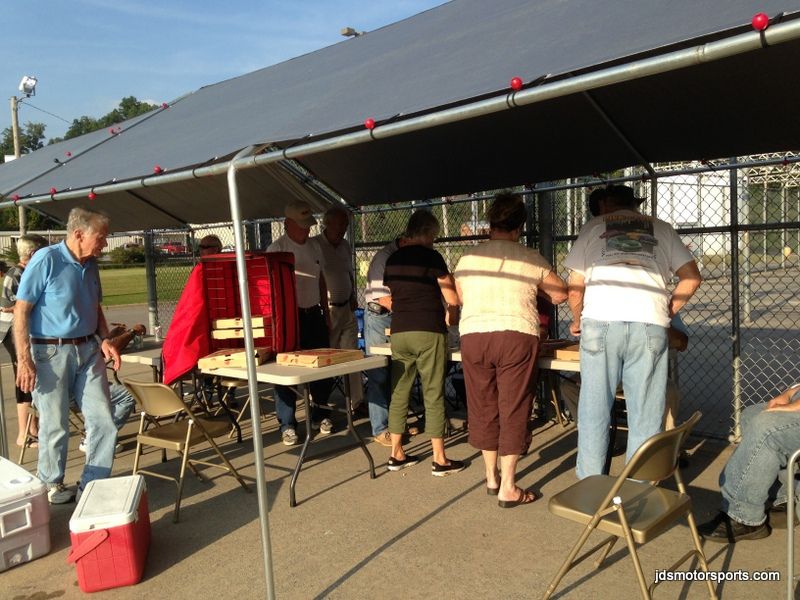 It was also an early morning on car show day for a few of us!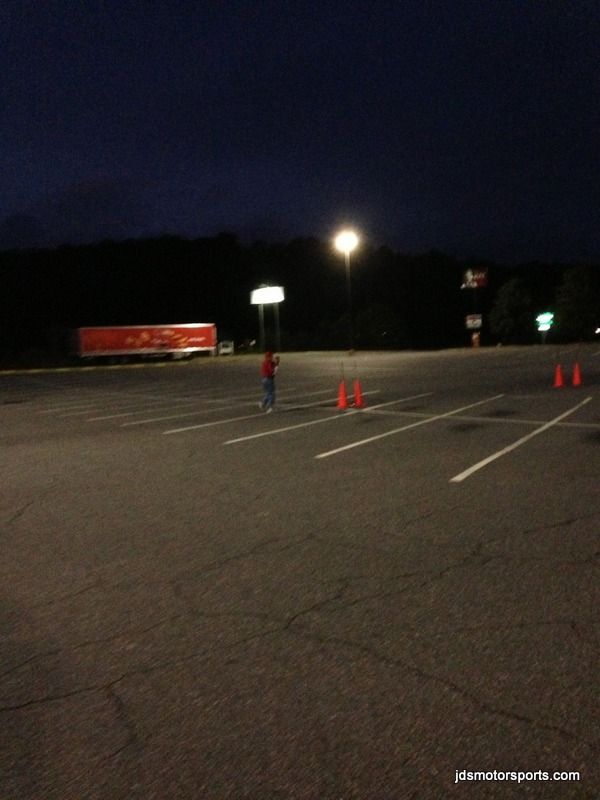 Once the show field was set up, all we needed was a rain dance! Those clouds sure do look scary!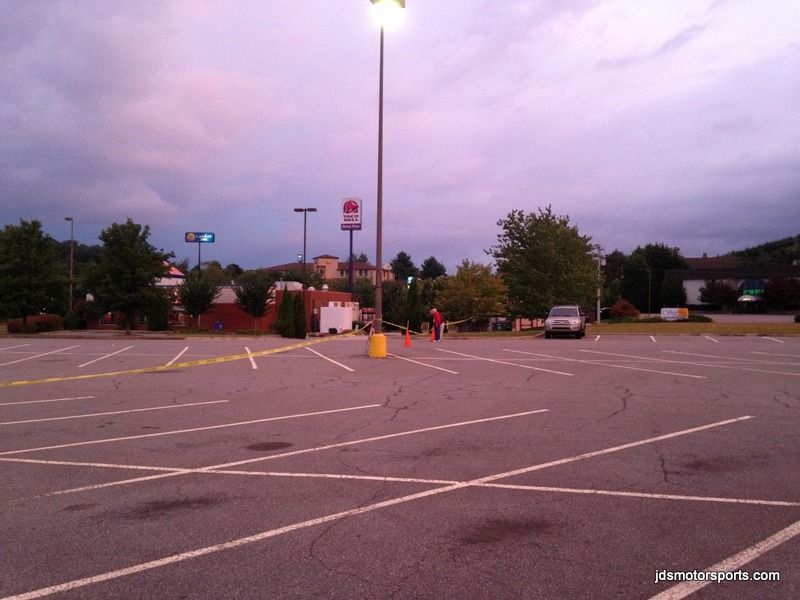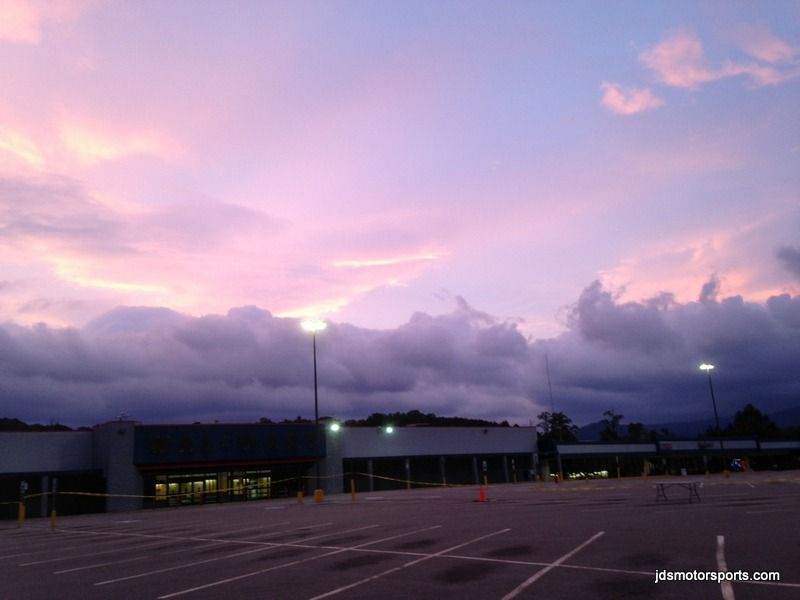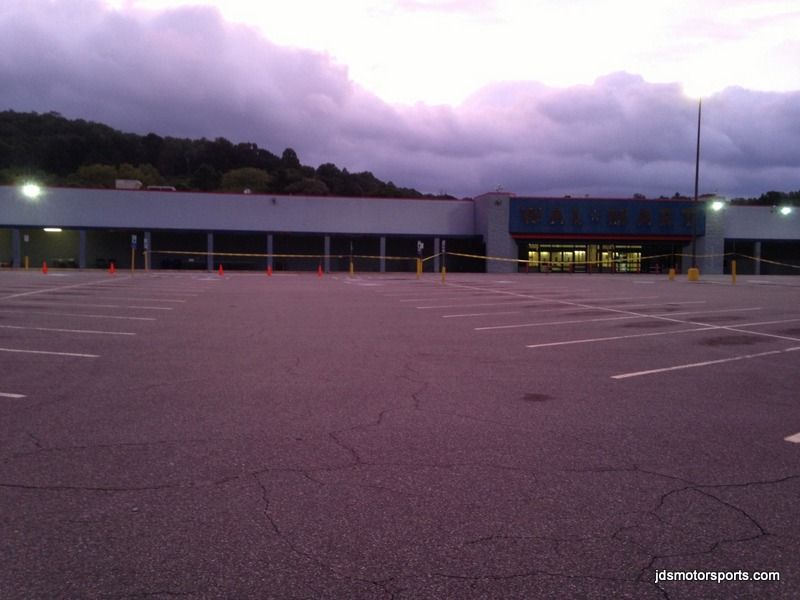 Show time!!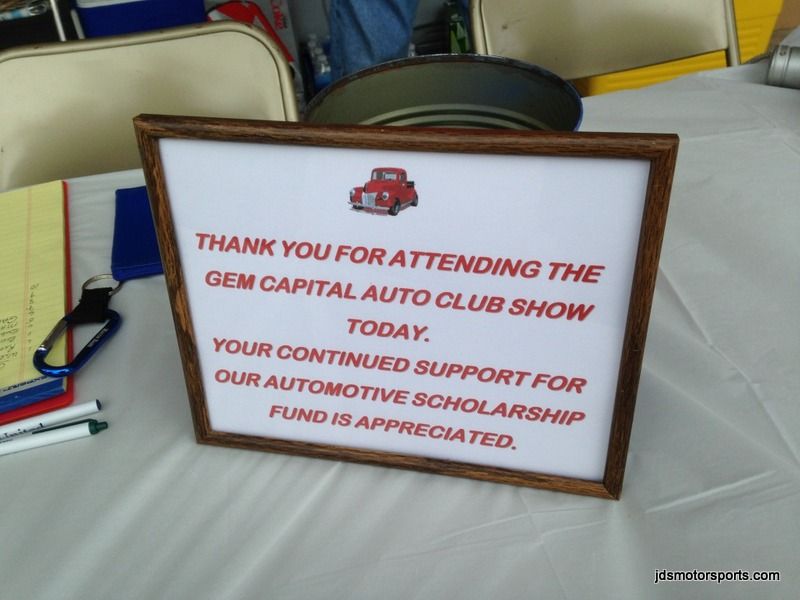 A few of our members brought out quite and impressive swap meet!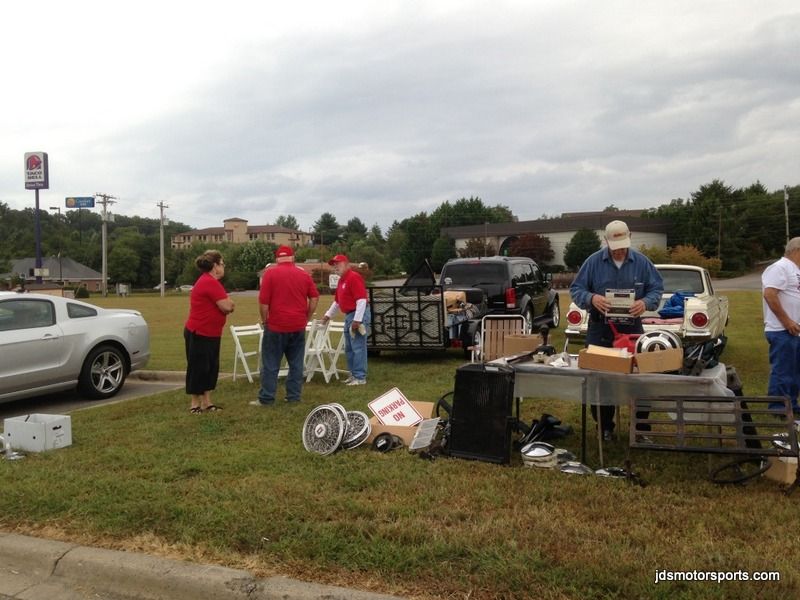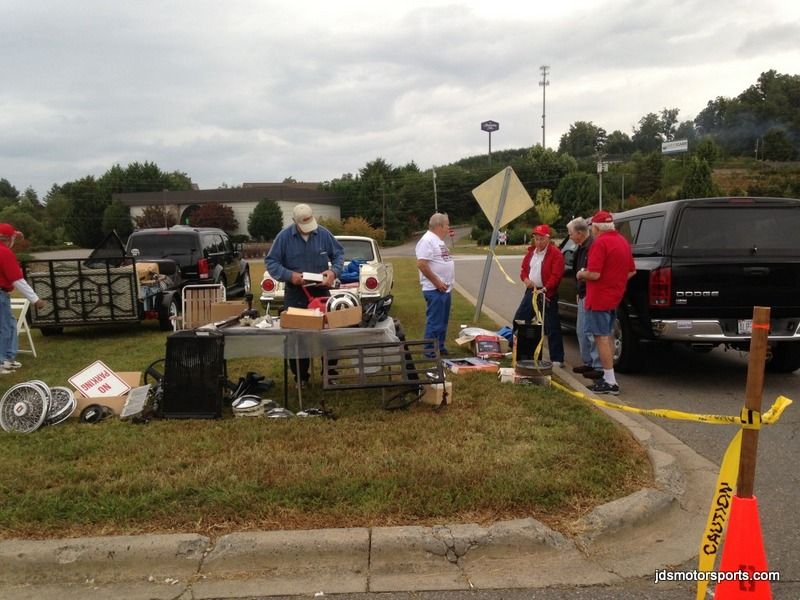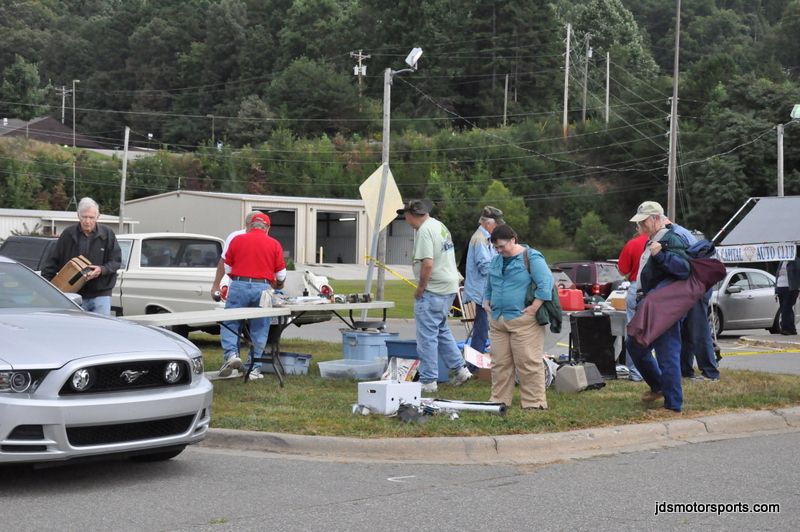 Thanks to all our members who brought out their cars and trucks! The "Club Cars" were well represented!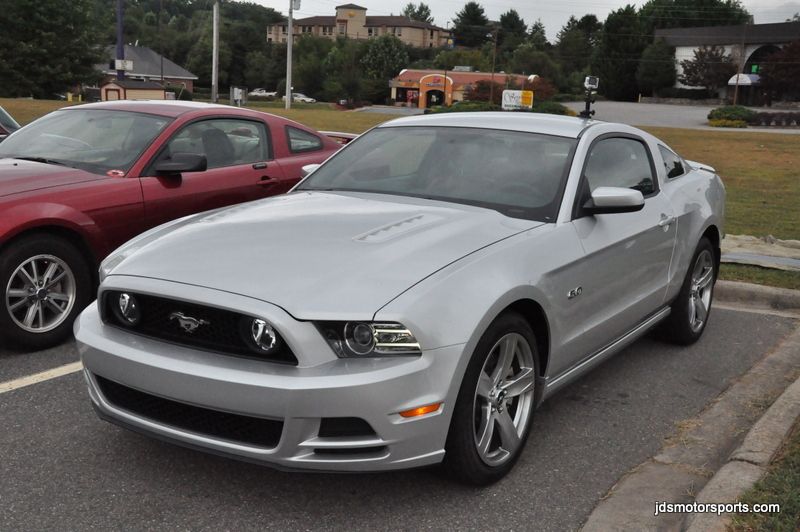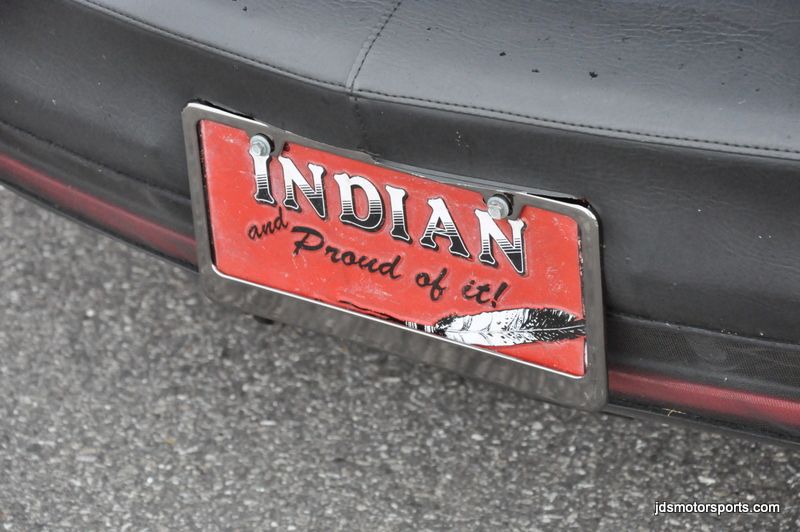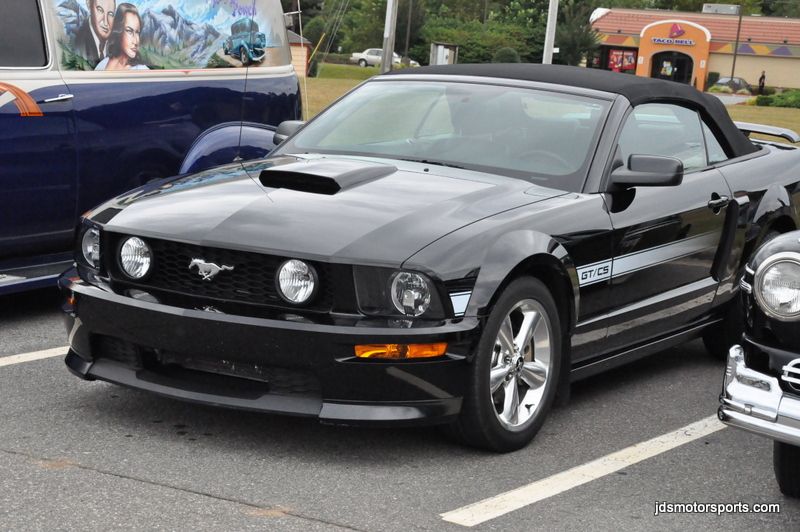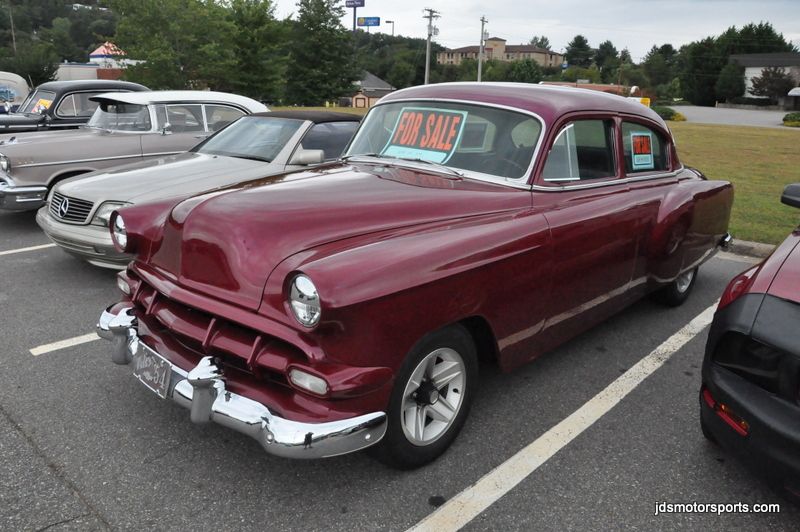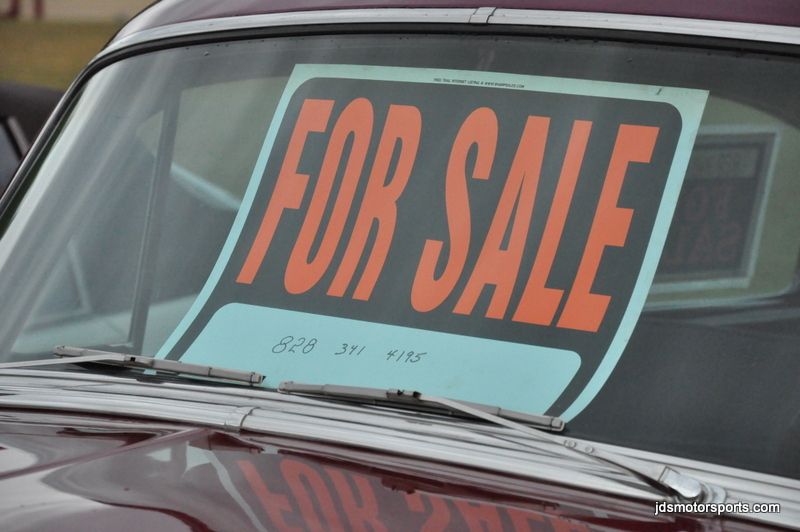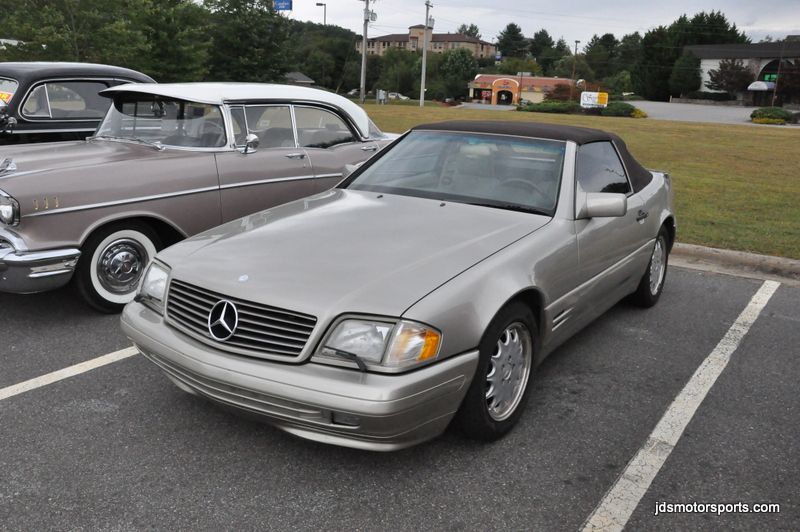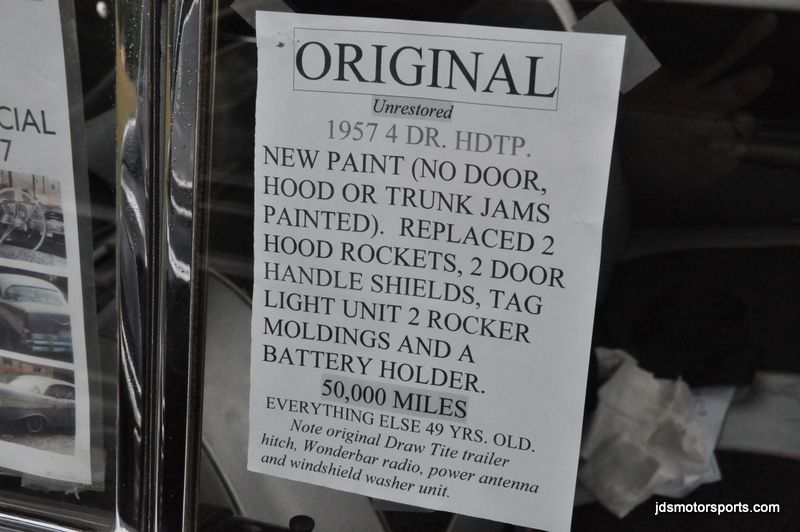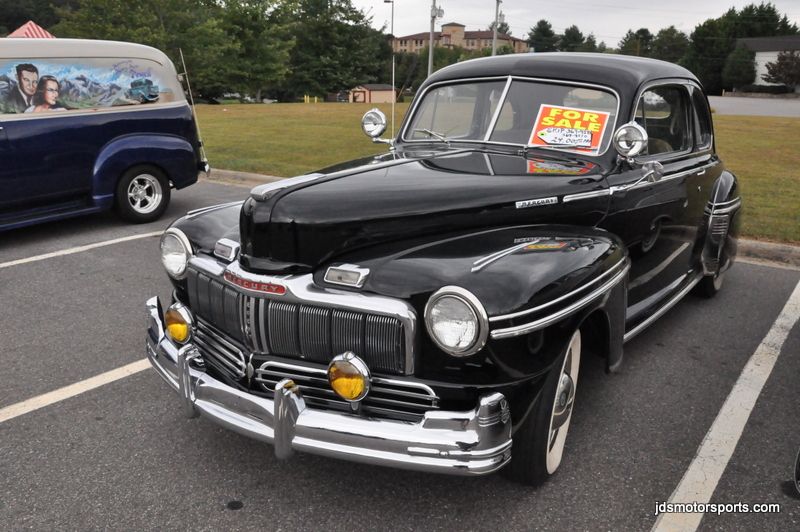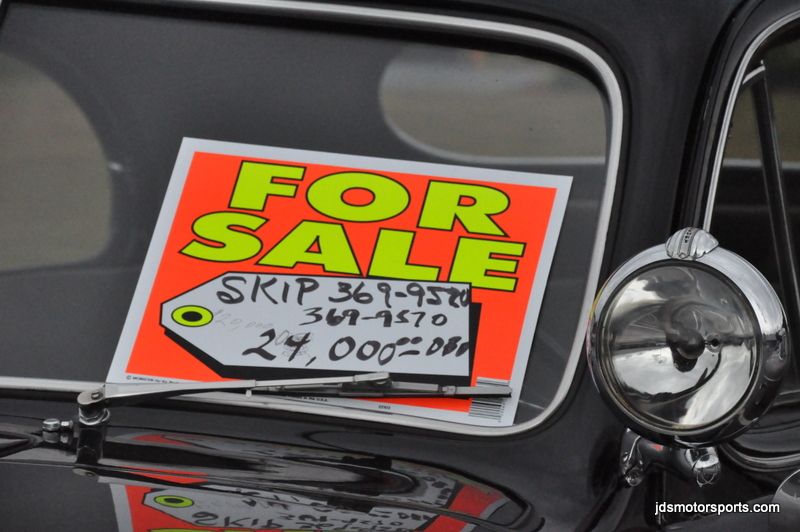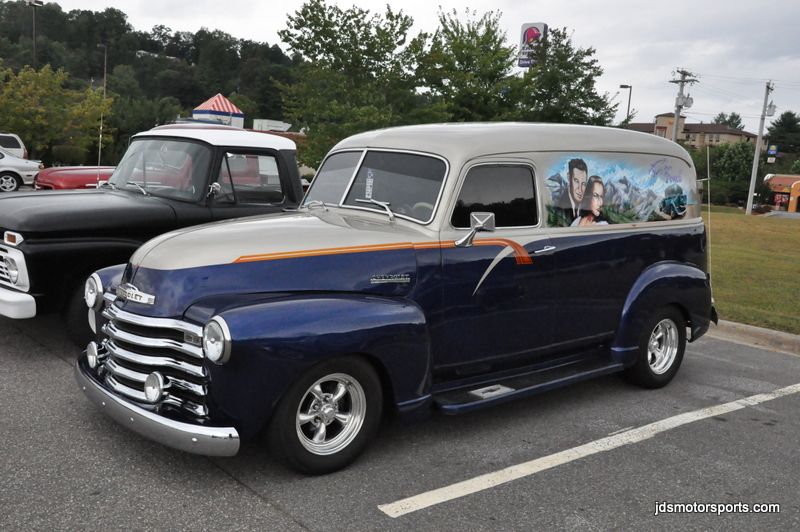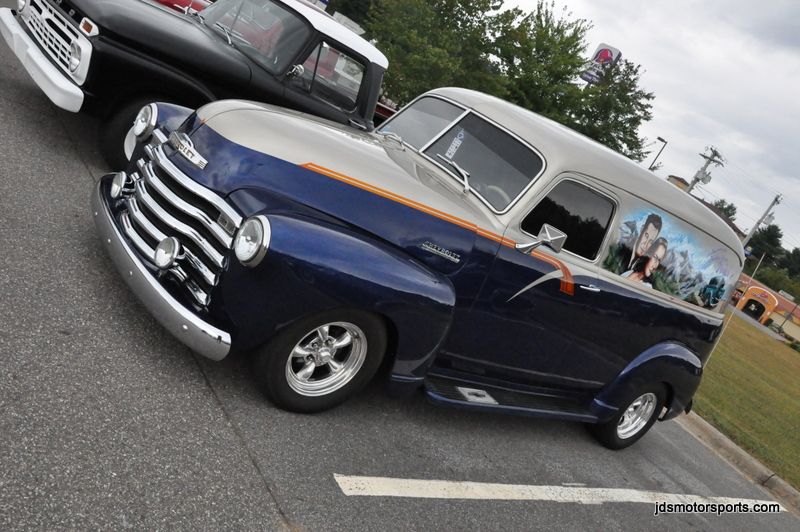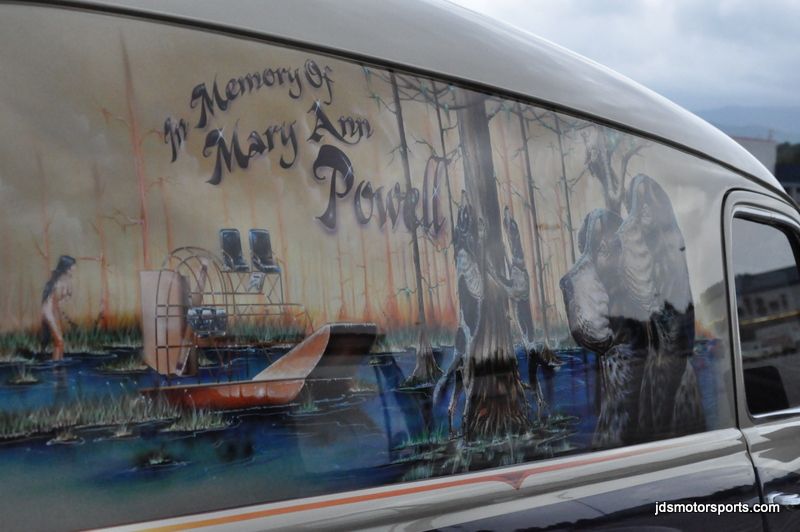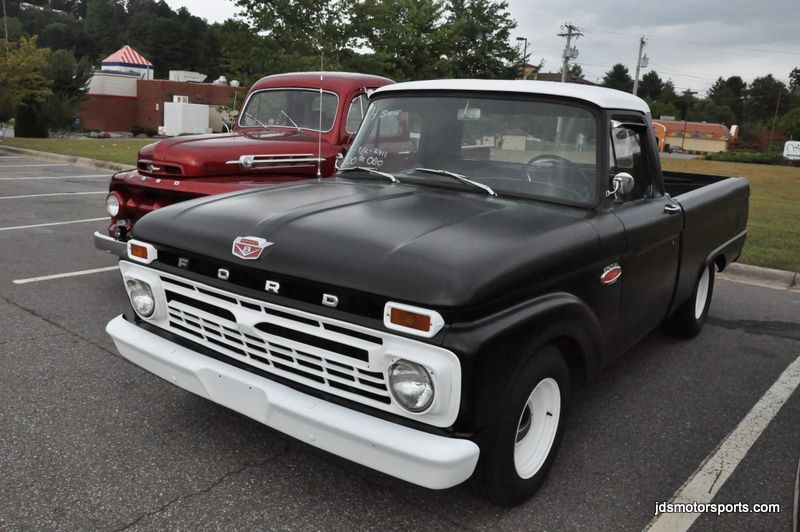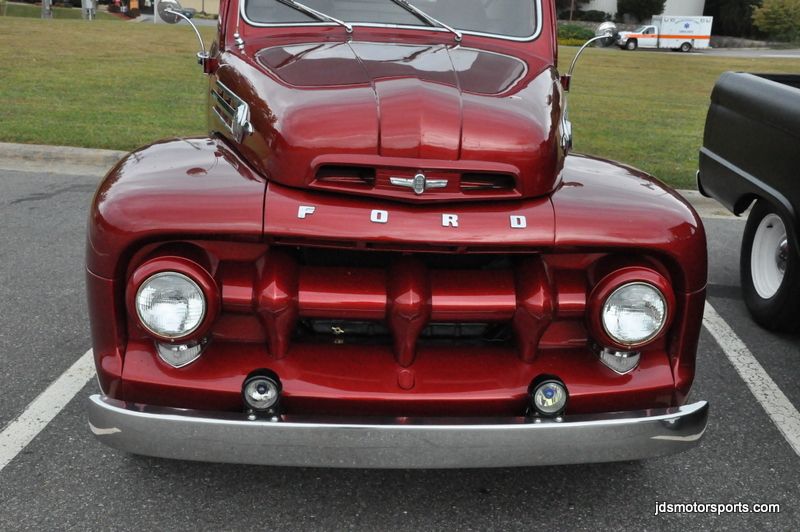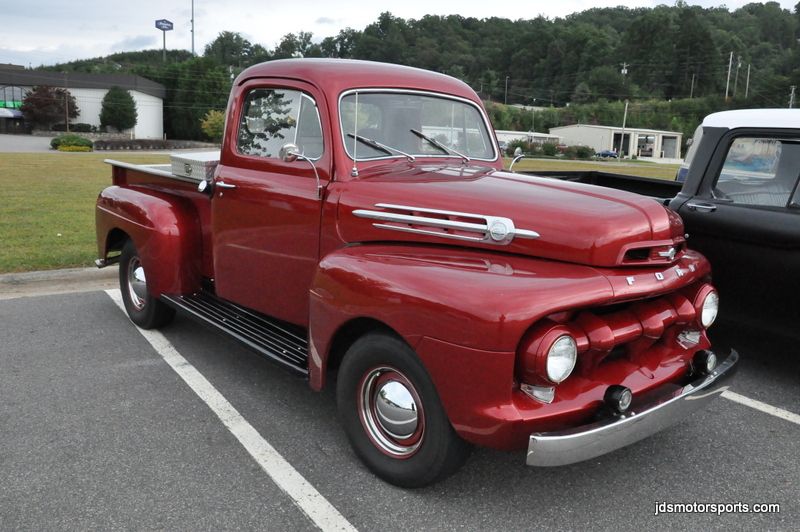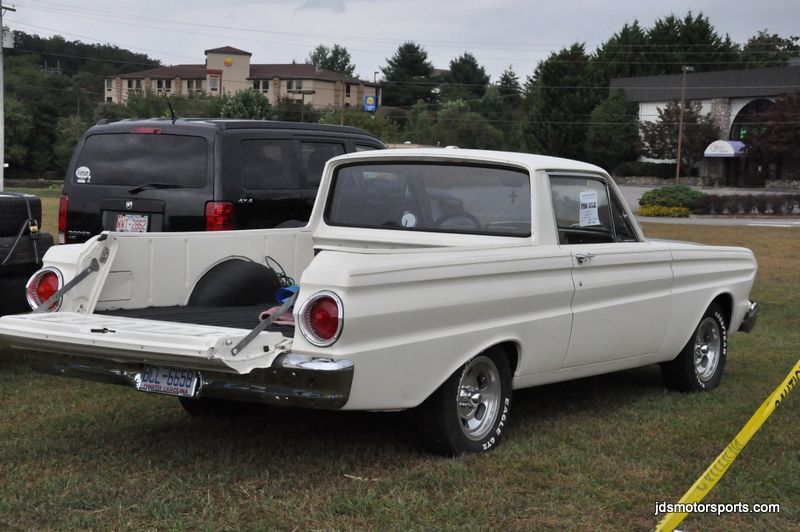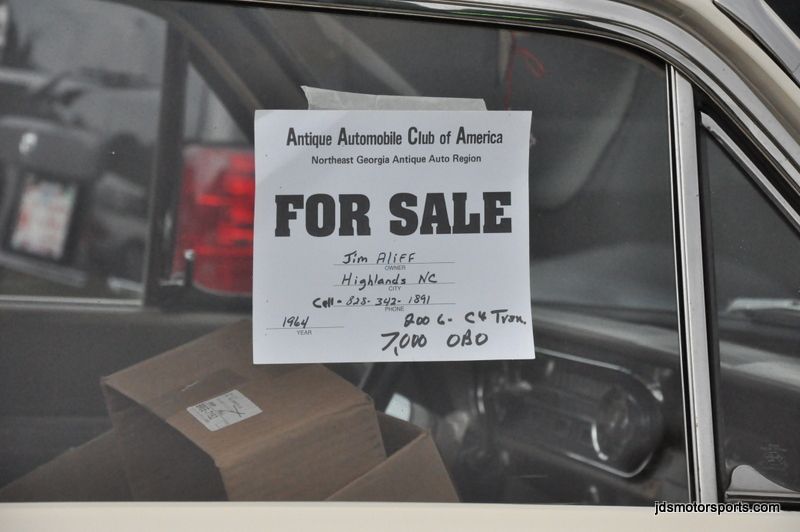 Thanks to Jim Brown Dodge for bringing out two Jeeps to the show, one new, one old!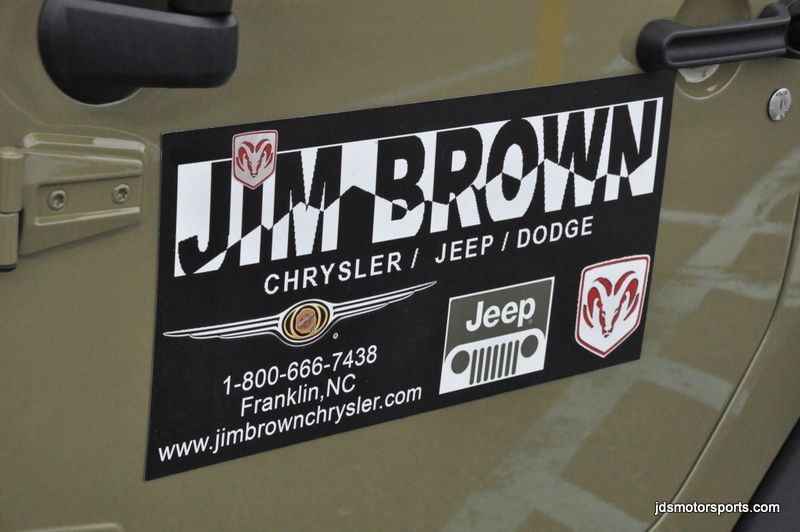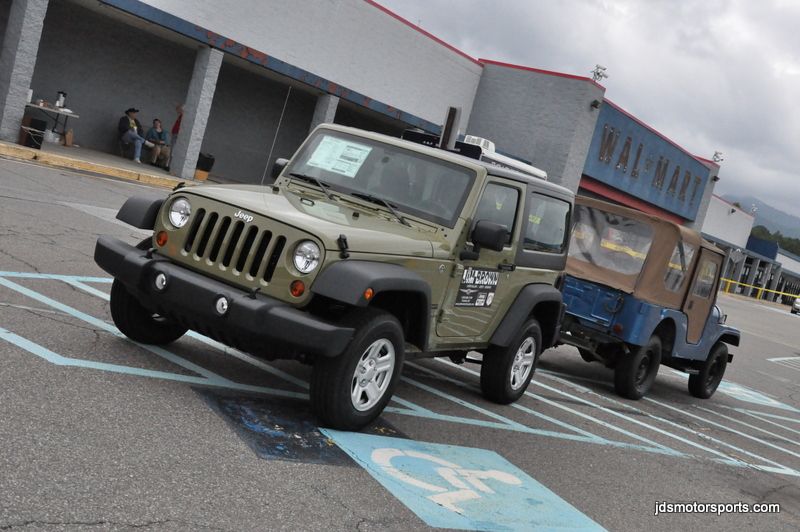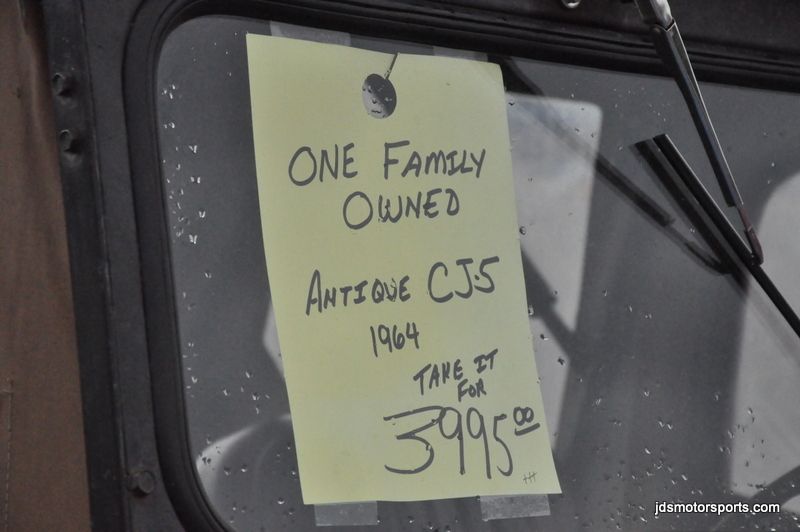 Special thanks to Papa's Pizza and Roadside Eats for coming out and providing food for our event!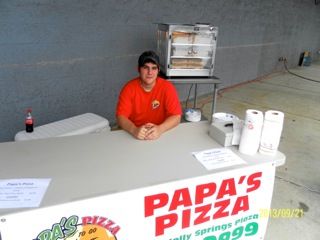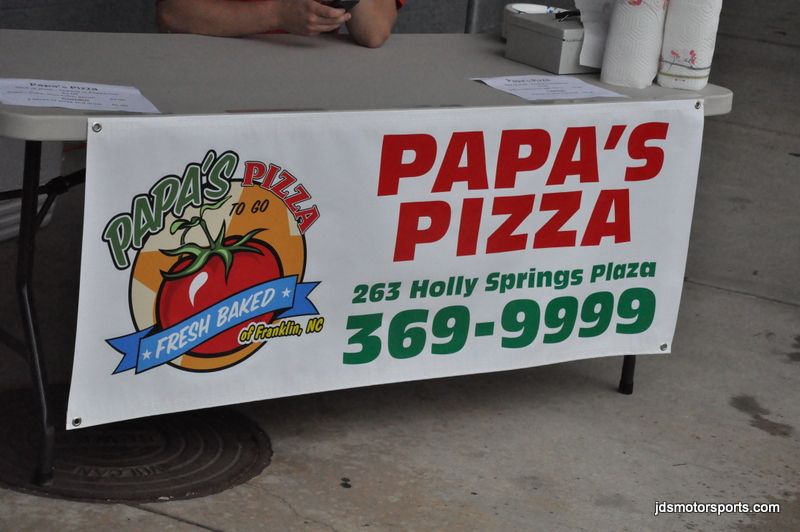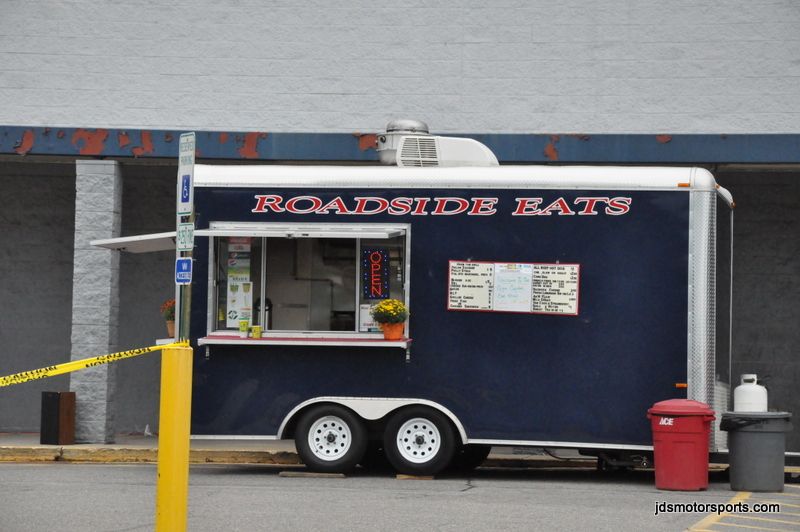 While giving out awards at car shows is never easy, it does make it a little better when everyone there is going to get award, at least no one went away mad that way!
Everyone also got a door prize!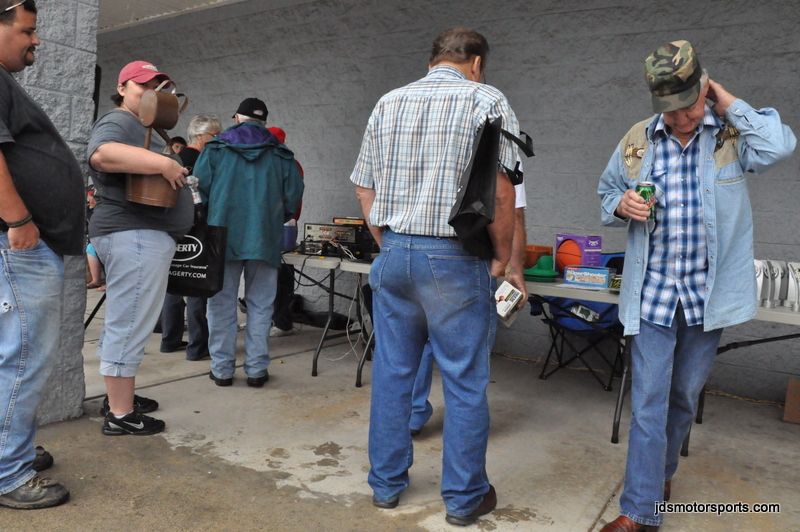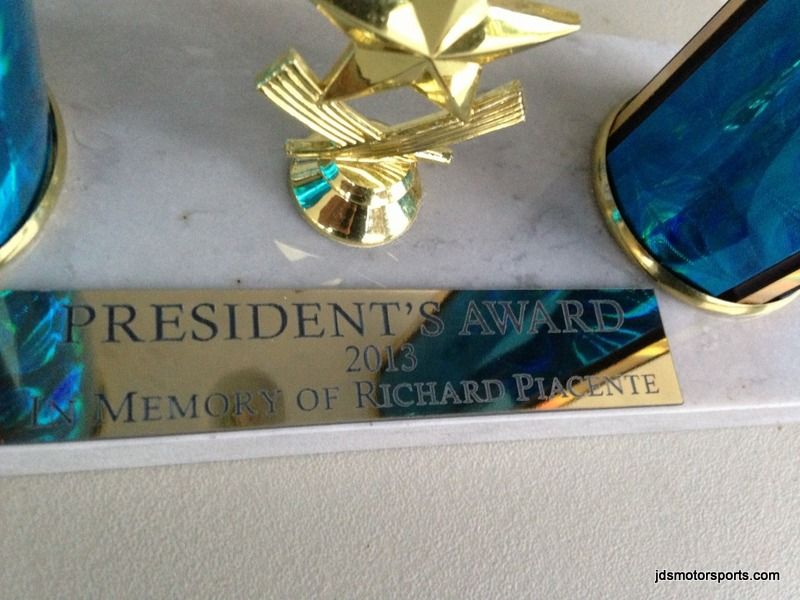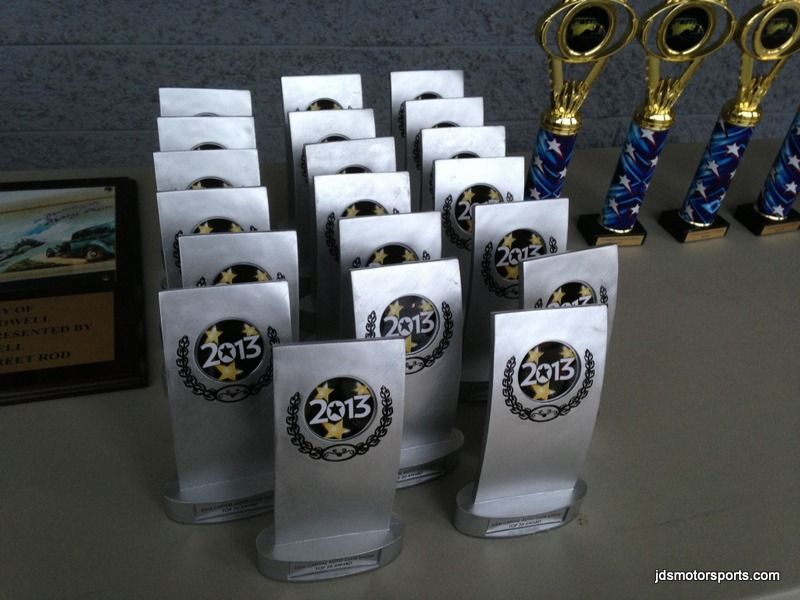 Top 20 Award Winners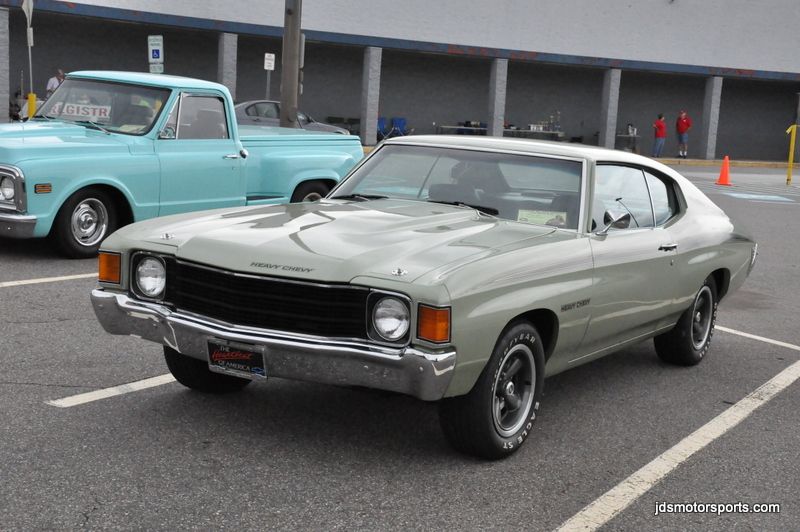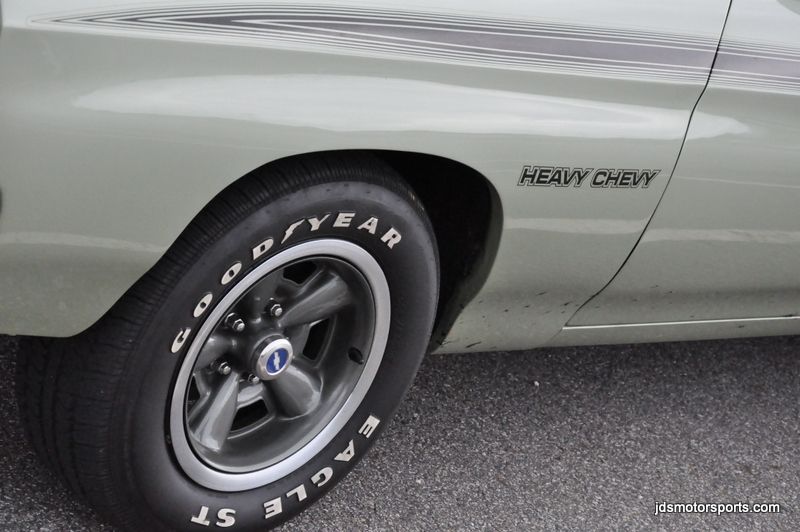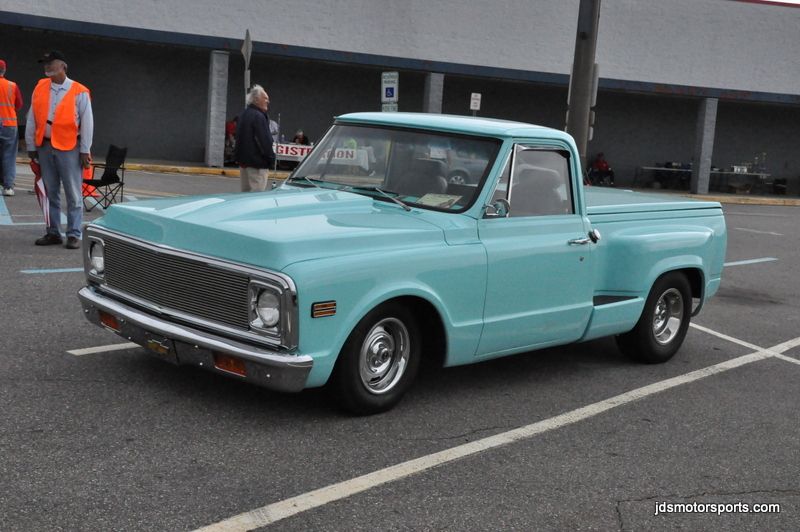 Best GM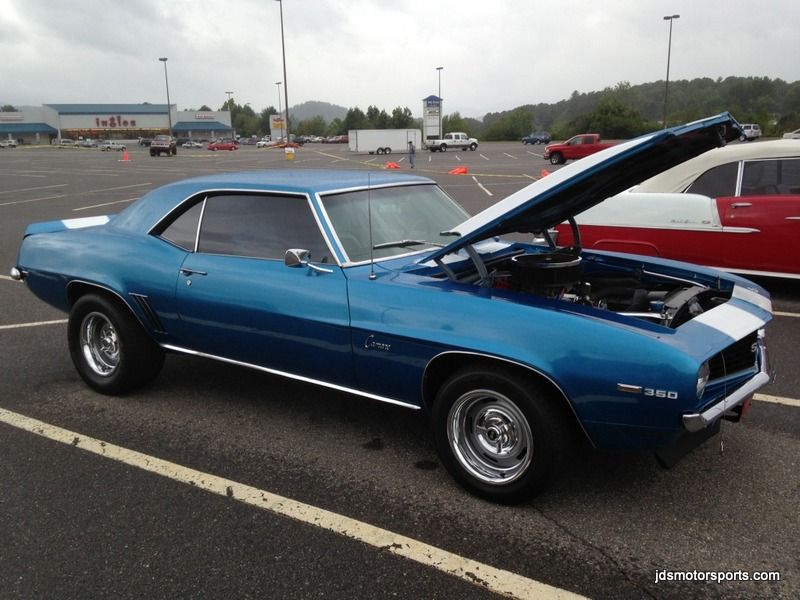 Best Mopar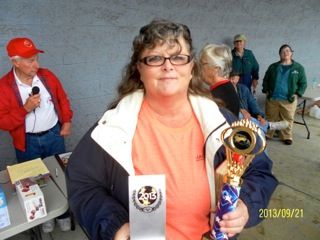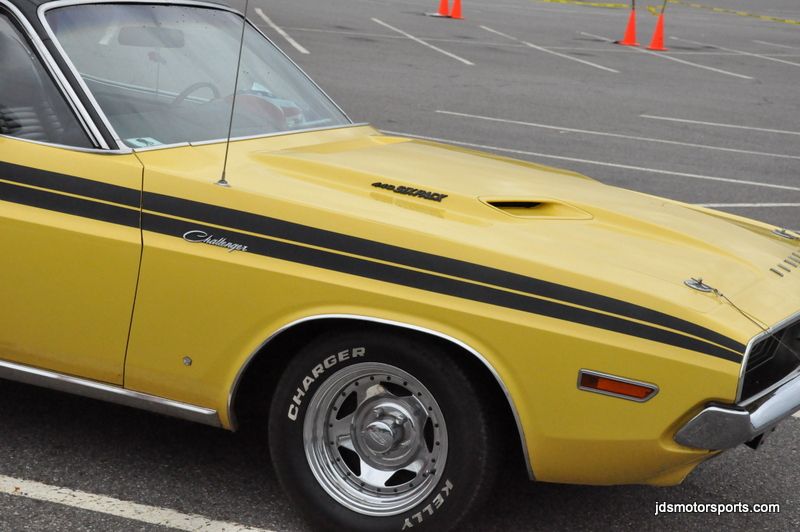 Best Ford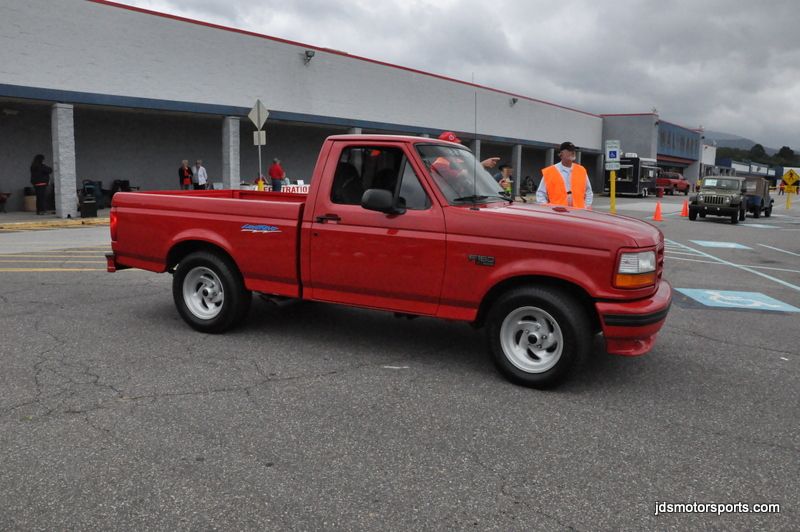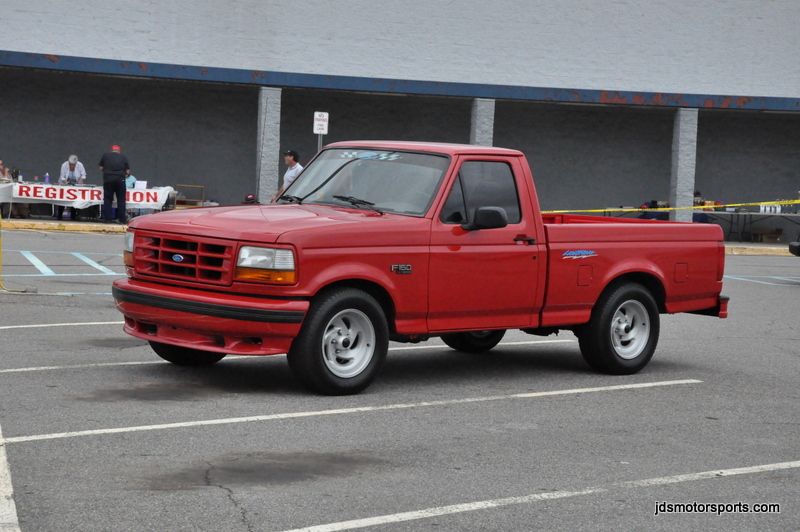 Best Driver Street Rod In Memory Of Mary Ann Powell Sponsored And Presented By Phil Powell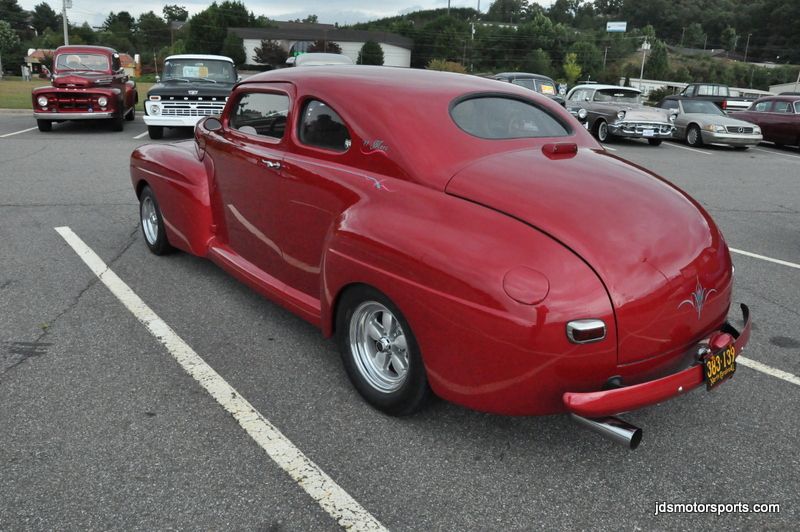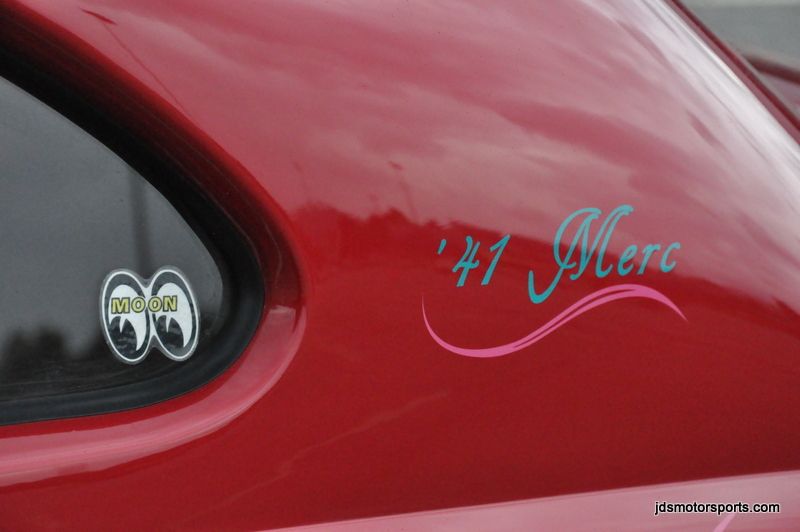 Best Of Show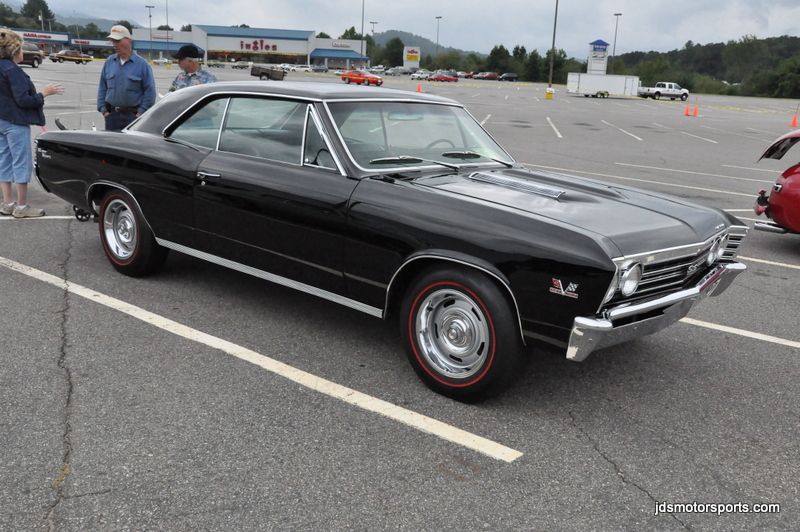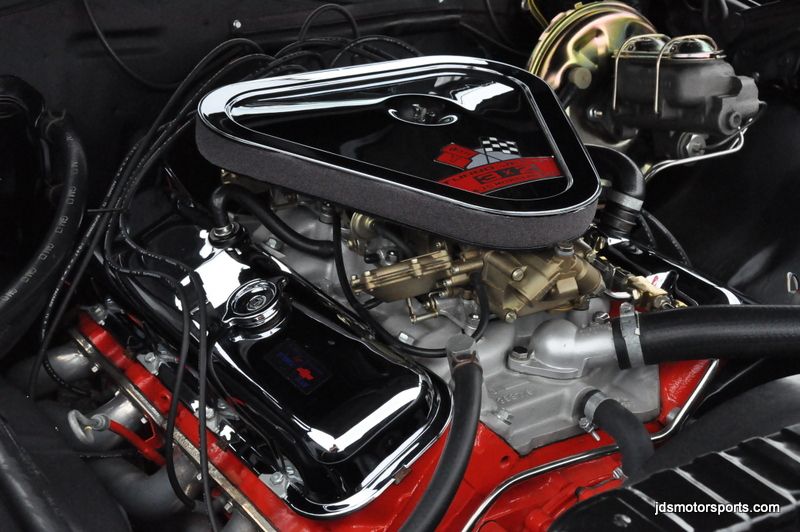 President's Award, in honor of Richard Piacente a long time Gem Capital Member who recently passed away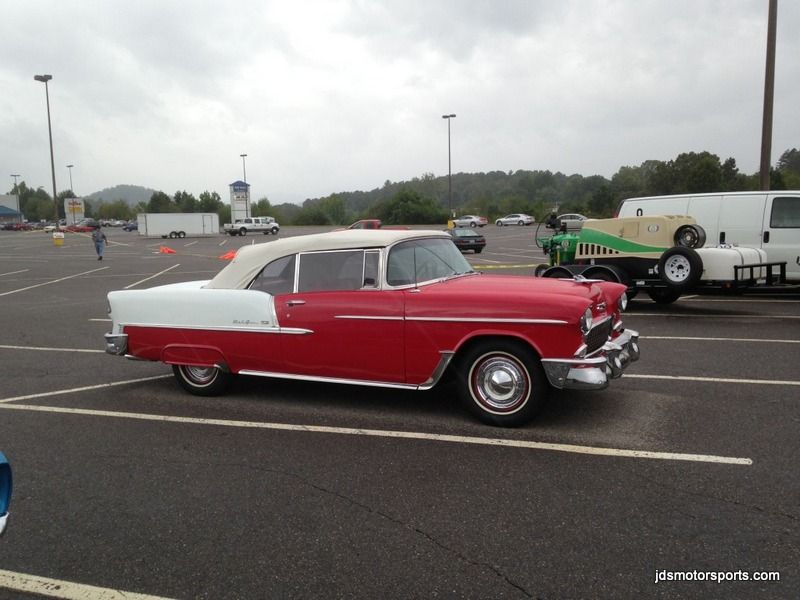 Again, a special thanks to all the club members who came out to help put on the show this year.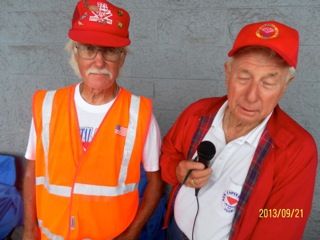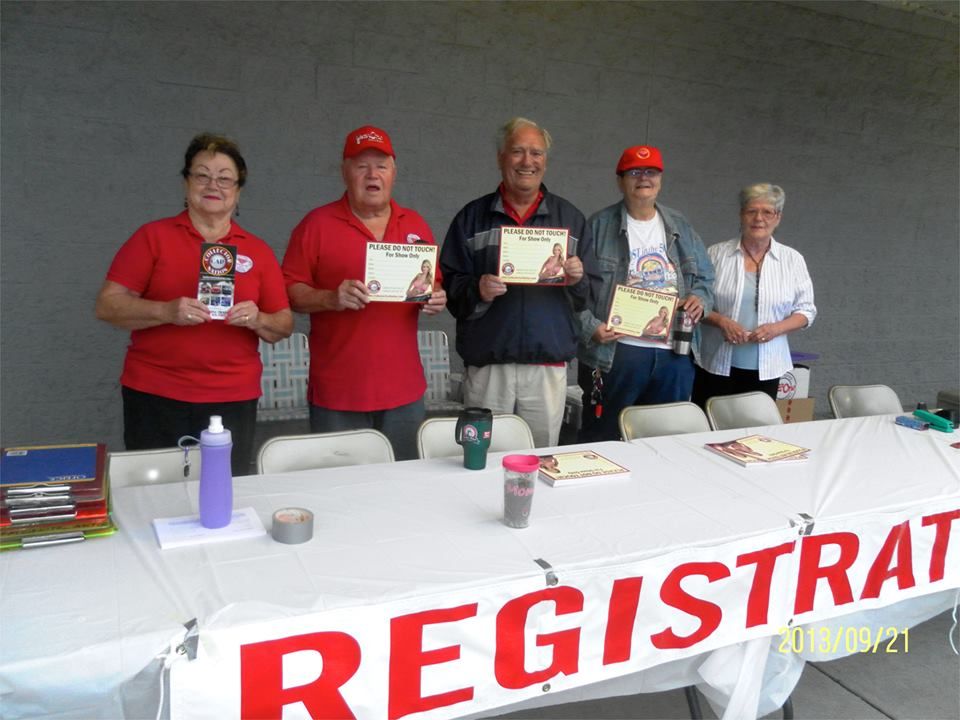 Also thank you to John Welch of Custom Creations for bringing out some of his equipment for us to check out. If you need any media blasting or power coating done check him out www.customscreationsblasting.com
Also thanks to Bobby Wallace for coming out in the rain and playing a little country music for us!
See you next year! Hopefully with a much better turnout and nice weather!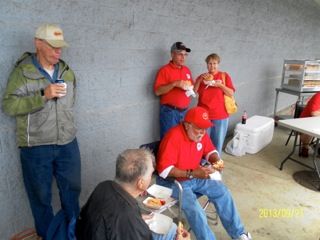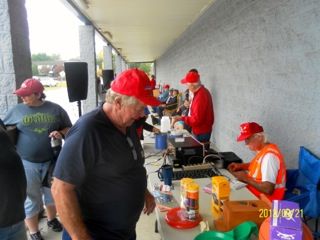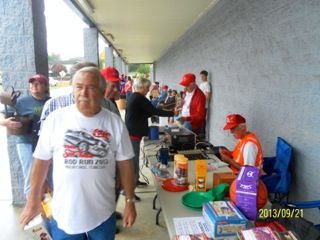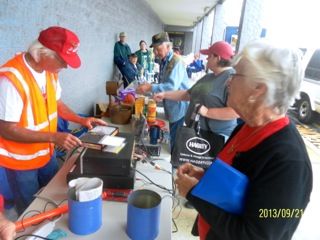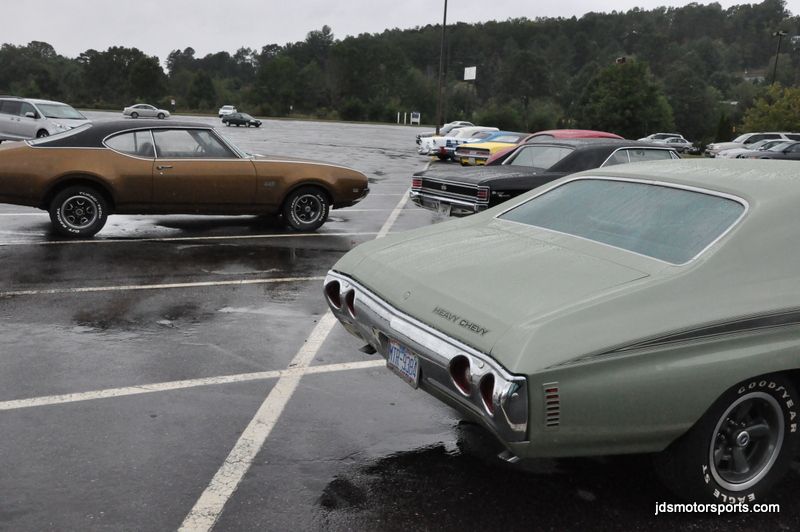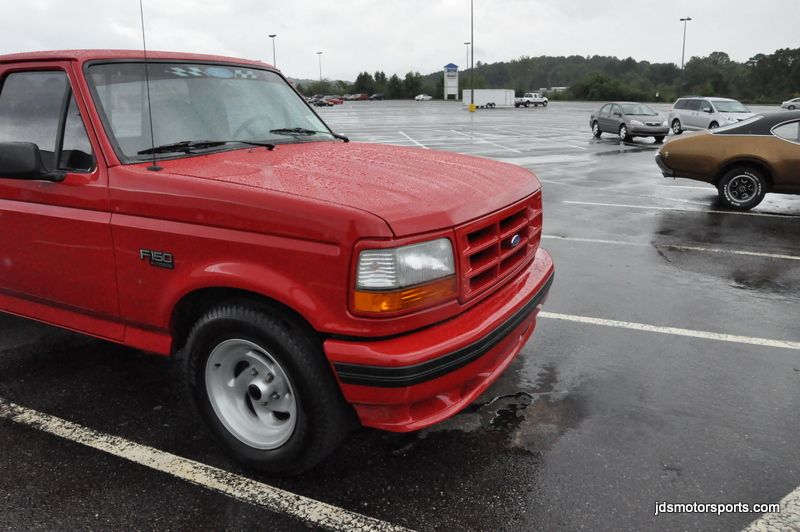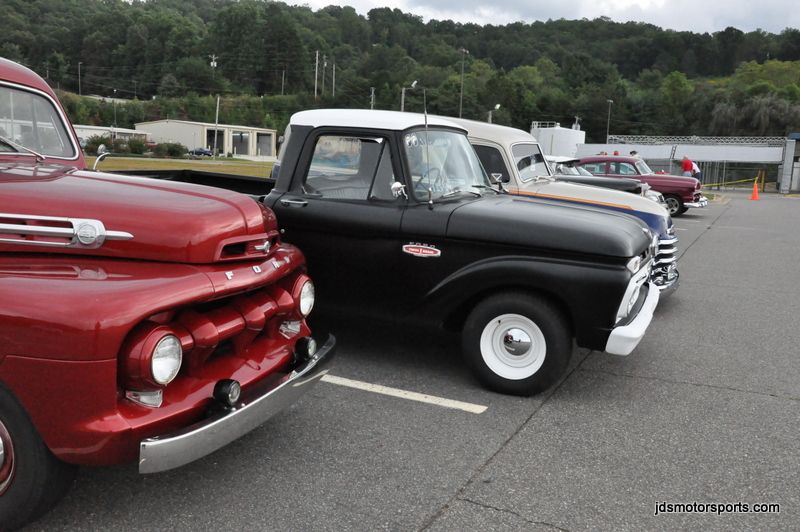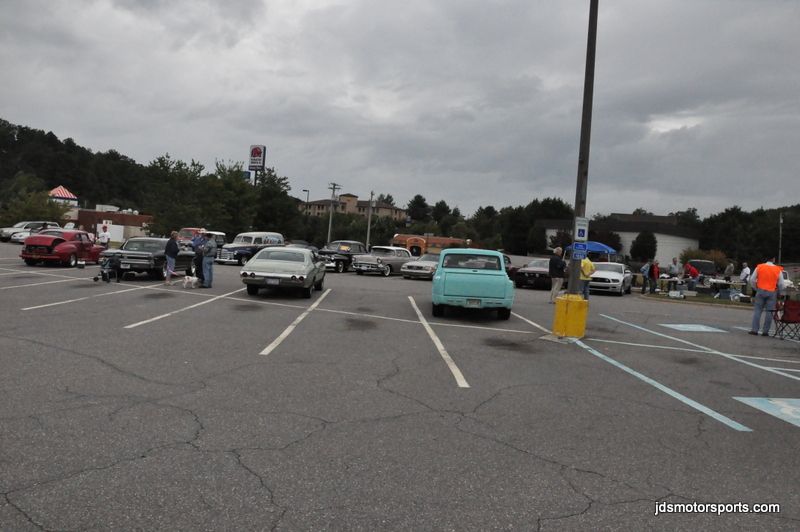 And last but not least we would like to thank everyone involved in making the old Wal-Mart parking lot an option for us to use!!
Stay tuned for video! Coming soon!!